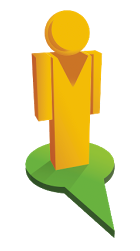 Google Street View is a popular service that most people have used before. Using cars equipped with advanced cameras, Google is driving through streets across the world and capturing panoramic images. In recent years, Google has expanded this technology inside businesses using people as the photographers.
Street View Customization
For businesses with a physical location, Cross Section Technologies works with Trusted Google Photographers that capture Street View tours inside the business location. These tours are uploaded to Google Maps and become publicly accessible in the business's Google Place profile.
If the business is larger than Google accepts into Google Maps, Cross Section Technologies can host an expanded tour that is publicly available.
Custom tours can be created for showcasing real estate, venues, temporary design or staging and much more.